RESOURCES FOR FEMALE GUN OWNERS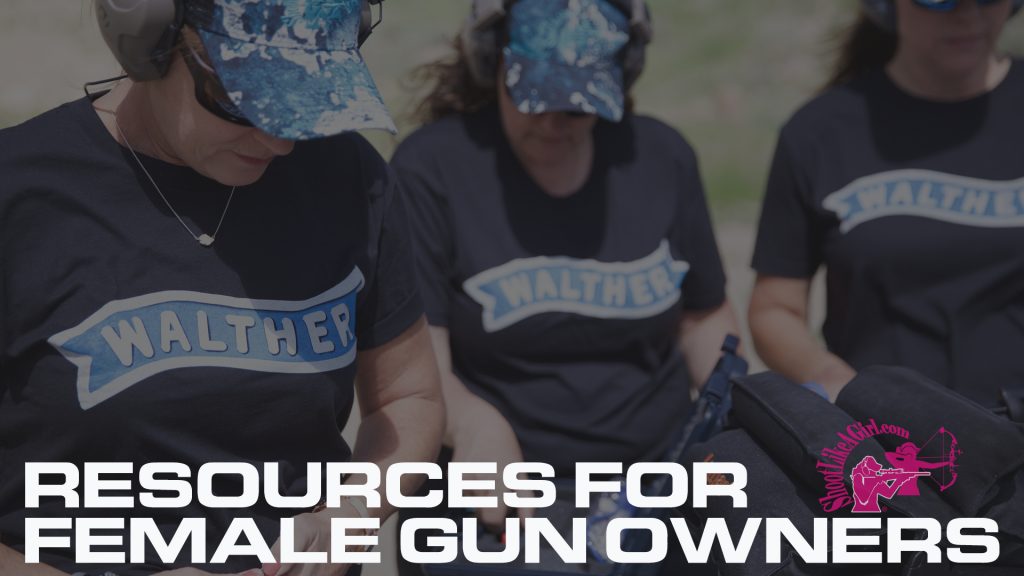 Resources for female gun owners have become much more accessible over the past several years. Not long ago there were few options available to female shooters. As a result, a number of organizations rose to meet that need.
If we are being honest with ourselves, we must acknowledge that there are a number of areas where female and male shooters differ. For instance, carrying a concealed handgun. Differences in clothing and body type create a variety of challenges. Many of these challenges have been taken on and conquered by female-centric companies. Dene Adams is one such company. We wanted to put together a Campus article to showcase some of the companies and individuals within the female shooting community that we are proud to call friends.
These resources for female gun owners are for both new and experienced shooters. This article is by no means the be-all-end-all for female firearms organizations or products but it is a great start. We hope you will find this information helpful. 
Walther Arms is committed to the female firearms community and we have some VERY exciting announcements coming soon. These upcoming projects and announcements are due in large part to some very talented friends of ours.
Please stay tuned and consider signing up for the Walther Email Newsletter so you can stay in the know regarding these new launches! 
> Click Here to Subscribe to our Email Newsletter <

This is an INCREDIBLY valuable resource for individuals who are beginning their journey into carrying concealed.
Tatiana
breaks it all down into a very easy-to-follow process.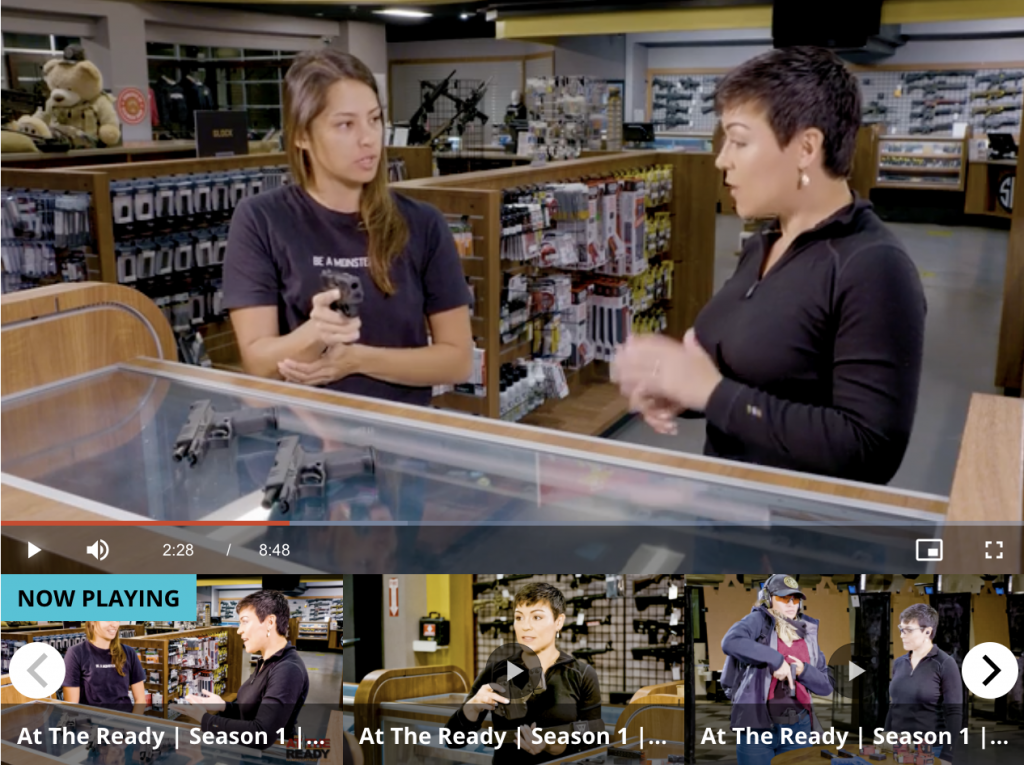 At the Ready is a dynamic, educational, and entertaining series that explores the many ways women can take self-protection into their own hands.
Hosted by firearms instructor and expert Tatiana Whitlock, each of the four episodes focuses on a different topic of women's self-defense, including everyday carry (EDC), go bags, holster options, safe gun storage, home defense, other self-defense tools, and much more.
Though your body hasn't yet taken on the iconic watermelon-belly profile of pregnancy, it is undergoing massive unseen changes that directly impact how you carry and shoot. For concealed carriers, not much has or needs to change – yet. > Click to Continue Reading <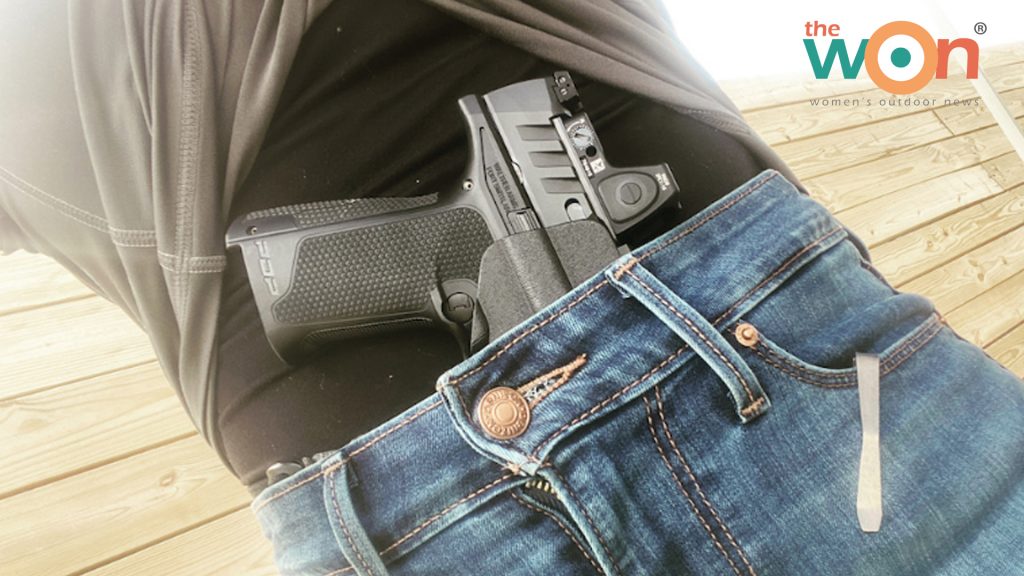 WOMEN'S OUTDOOR NEWS
Check out these great articles about the Women of Walther.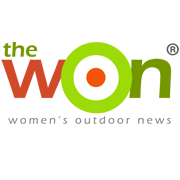 > YEAR IN REVIEW: ALL ABOUT WALTHER
> MEET WALTHER PRO MICHELLE WALDRAN
> 
ORGANIZATIONS FOR FEMALE GUN OWNERS
Changing Lives, One Shot at a Time.
A company dedicated to empowering women with confidence!
Shoot Like A Girl (SLG², Inc) is a company dedicated to growing the number of women who participate in shooting sports by empowering them to participate with confidence! Shoot Like a Girl started after the founder of the company had her own personal struggle to not only become involved in shooting sports but to compete to the best of her ability. In her mind, there needed to be a company whose sole purpose was to encourage more women to participate in all shooting sports; and Shoot Like a Girl was created.
Connect with Shoot Like A Girl:
Website: https://shootlikeagirl.com/
Shop Shoot Like A Girl: https://shootlikeagirl.com/shop-2/
Facebook: https://www.facebook.com/SLGinc2/
Instagram: https://www.instagram.com/SLGinc2/
Coast to Coast Tour 2020: https://shootlikeagirl.com/events/ 

Armed Women of America exists to enable women to be their own self-protectors, creating freedom, peace of mind, and confidence in themselves.
Armed Women of America is a non-profit organization that organizes local groups of women around the country that meet monthly to practice, learn, and grow as shooters. We create opportunities for women to be introduced to issues important to women shooters, learn safe gun handling skills and train together and work to expand the world of firearms to women all over the country in a safe, non-threatening way with the purpose of educating Armed, Brave, and Confident Women.
Connect with Armed Women of America:
Website: https://armedwomen.org/
Shop Armed Women of America: https://armedwomen.org/shop-armed-women-of-america/
Facebook: https://www.facebook.com/twawshootingchapters
Instagram: https://www.instagram.com/armedwomenofamerica/
Locate your Local Chapter: https://armedwomen.org/find-a-local-chapter/#!directory/map
A club for women & girls that enjoy pistols, rifles, & shotguns for self-defense, recreation, & competition.

A Girl & A Gun Women's Shooting League is a ladies-only organization established by women shooters for women pistol, rifle, and shotgun shooters! The league is designed to take beginners to whatever skill level they wish to achieve and provide experienced shooters with more opportunities. The objective of some is to improve their skill levels for self-defense and competitive shooting. Others also are interested in learning how to choose the right guns, gear, and accessories for long-term participation in the community.
Connect with A Girl & A Gun:
Website: https://www.agirlandagun.org/
Shop A Girl & A Gun: https://www.agirlandagun.org/category/store/
Facebook: https://www.facebook.com/AGirlandAGunClub
Instagram: https://www.instagram.com/agagclub/
Locate your Local Chapter: https://www.agirlandagun.org/chapters/
Related Articles:
Resources and Organizations for Female Gun Owners: Walther Article
NRA Women: Walther PDP Golden Bullseye Handgun of the Year
What's In Your Range Ba, Gabby Franco? – NRA Shooting Sports USA
Tatiana Whitlock: How to Travel Safely
How They Carry Concealed with Michelle Waldran and Gabby Franco
Tatiana Whitlock Talks Trends, Training, Fitness and Fun