#WaltherCQT – Airsoft Challenge – Corona Quarantine Training
We know you're probably bored out of your mind and itching to get back out on the range for some live fire practice and/or training. Why not give the #WaltherCQT Airsoft Challenge a try? We are offering several different packages both with Licensed Walther Airsoft guns, BB's and Fuel to power them.
> Click to see Walther Airsoft Guns <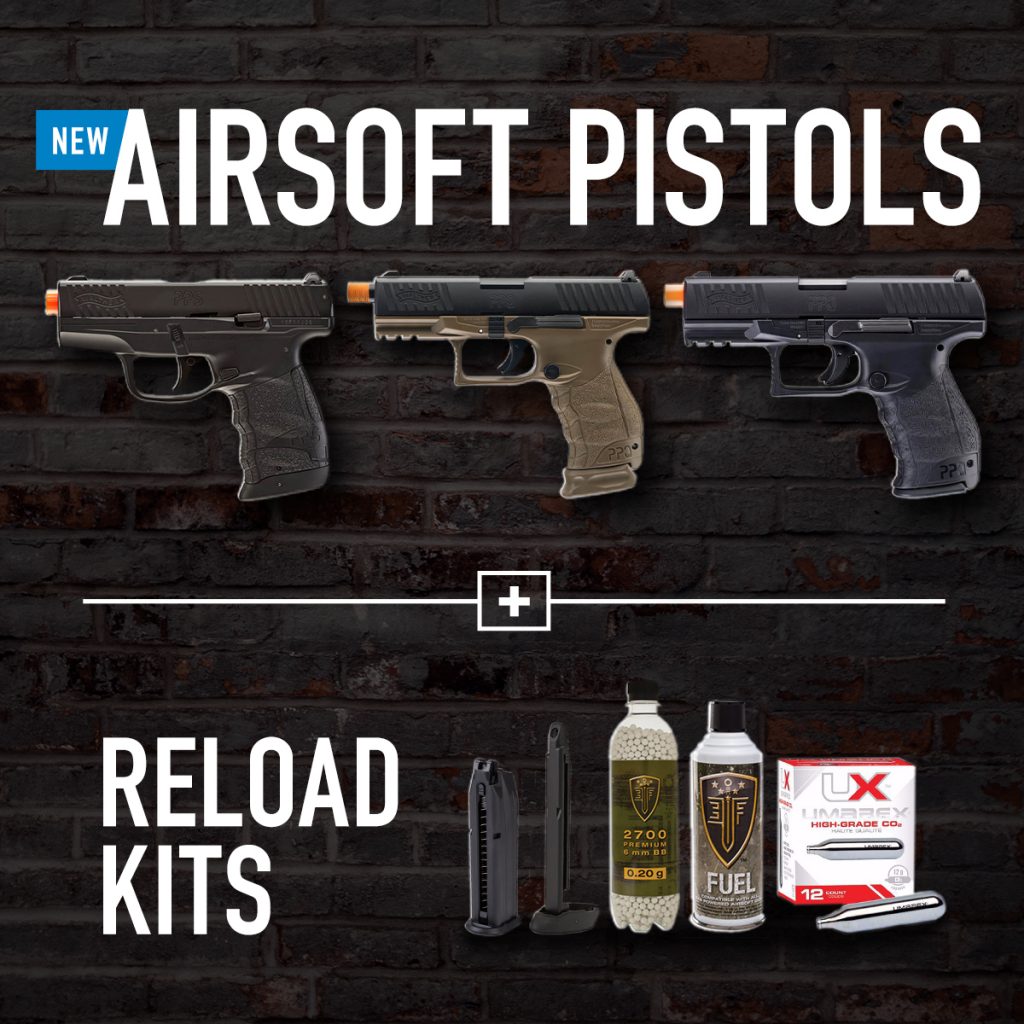 HOW IT WORKS
Post a video of yourself doing this drill using the hashtag #WaltherCQT
If you don't have a shot-timer you can find a free version in the app store.
Cody is shooting a 5 shot par-time. If you can beat him, you might win some cool Walther swag!
WHAT IS A PAR-TIME?
A Par-Time is a feature found in most shot-timers. It's an audible beep that you can set to any length of time you want. You can use the first beep to draw followed by the second beep that sounds when your Par-Time ends. Set it to your desired time and determine how many shots you want to achieve in that time frame. Draw on the first beep and try to complete your desired number of shots before the second beep. It's a great tool to help you hone your skills and airsoft is a great, safe and affordable tool to help you achieve your goal.
PRO-TIP
*Note: We used a pizza box as a BB trap! We KNOW you've got a pizza box laying around. If not, it's a great excuse to order some delivery. BB's could puncture both sides of the Pizza box so you might want to put a towel inside!
THE TARGET
(PRINTS ON 8 1/2 X 11 PAPER)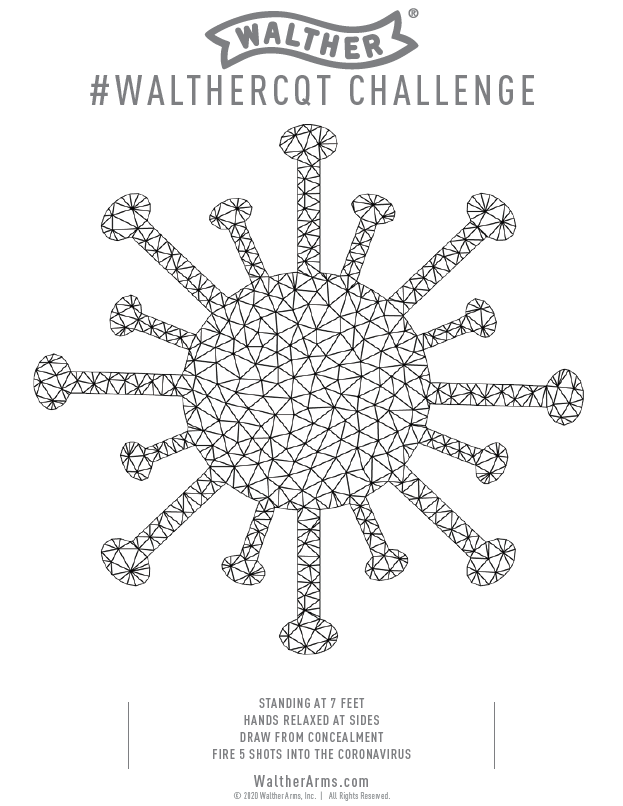 You can find the Walther Corona Quarantine Airsoft Training kits on our Website!