INTRODUCING THE WALTHER P99 AS FINAL EDITION
First released in 1997 the DA/SA action Walther P99 AS was one of the most feature-rich handguns ever
designed. The robust feature set includes a cocked striker indicator, loaded chamber indicator, four internal
safeties, a revolutionary de-cocking button, elevation & windage adjustable sights, tool-less takedown,
accessory rail, interchangeable grip with S/M/L backstraps to accommodate users different hand sizes and
an ambidextrous magazine release incorporated into the trigger guard.
Designed specifically for German police, the P99 quickly found its place globally with various law
enforcement agencies and military groups, not to mention rising to "legend" status when it found its way
into the hands of the most notable international spy on the planet. To this day, you can spot the Walther
P99 making appearances on the Big Screen.
Walther felt it only fitting to give this 26-year-old iconic handgun one final run before sunsetting it for good.
After a quarter of a century of continuous production, the time has come to say our final farewell. This Final
edition P99 AS is chambered in 9mm and features the desirable OD Green frame with special "Final Edition"
engraving on the slide. This pistol will come in a durable and equally limited special edition custom-fit
weather-proof case and will include a challenge coin to commemorate the final edition.
This is a must-have for Walther fanatics, spy movie/novel addicts, and classic firearms collectors.
MSRP: $849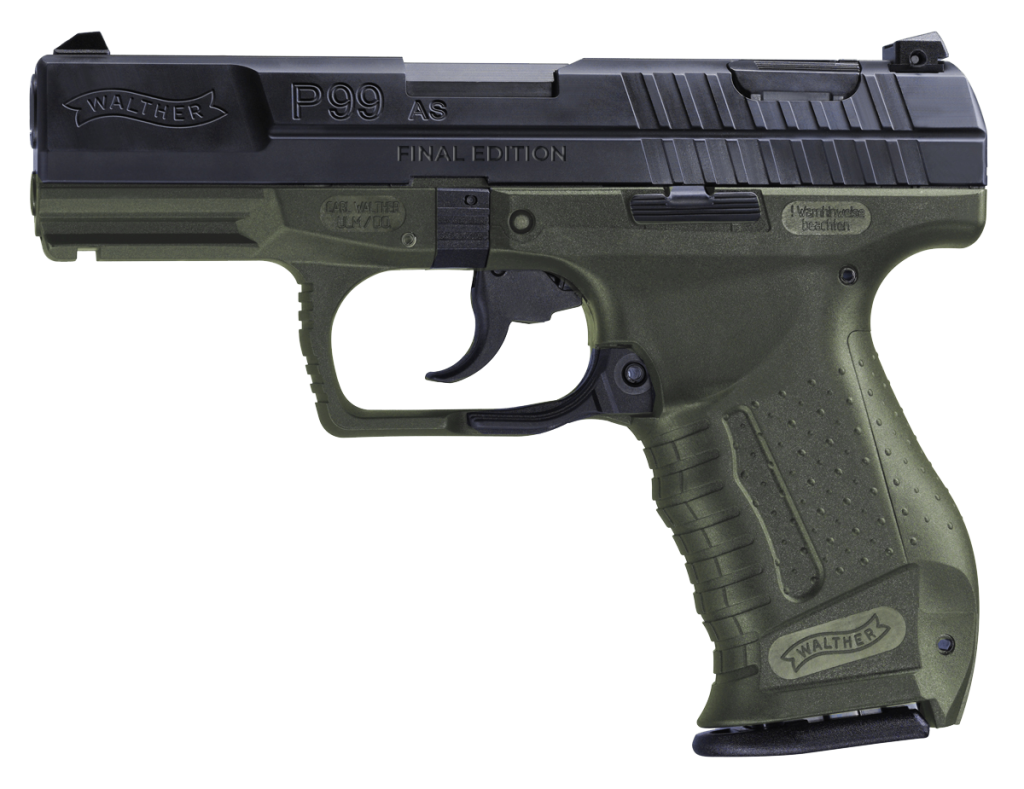 Related Articles: