Add a Red Dot to Your PPQ or PPS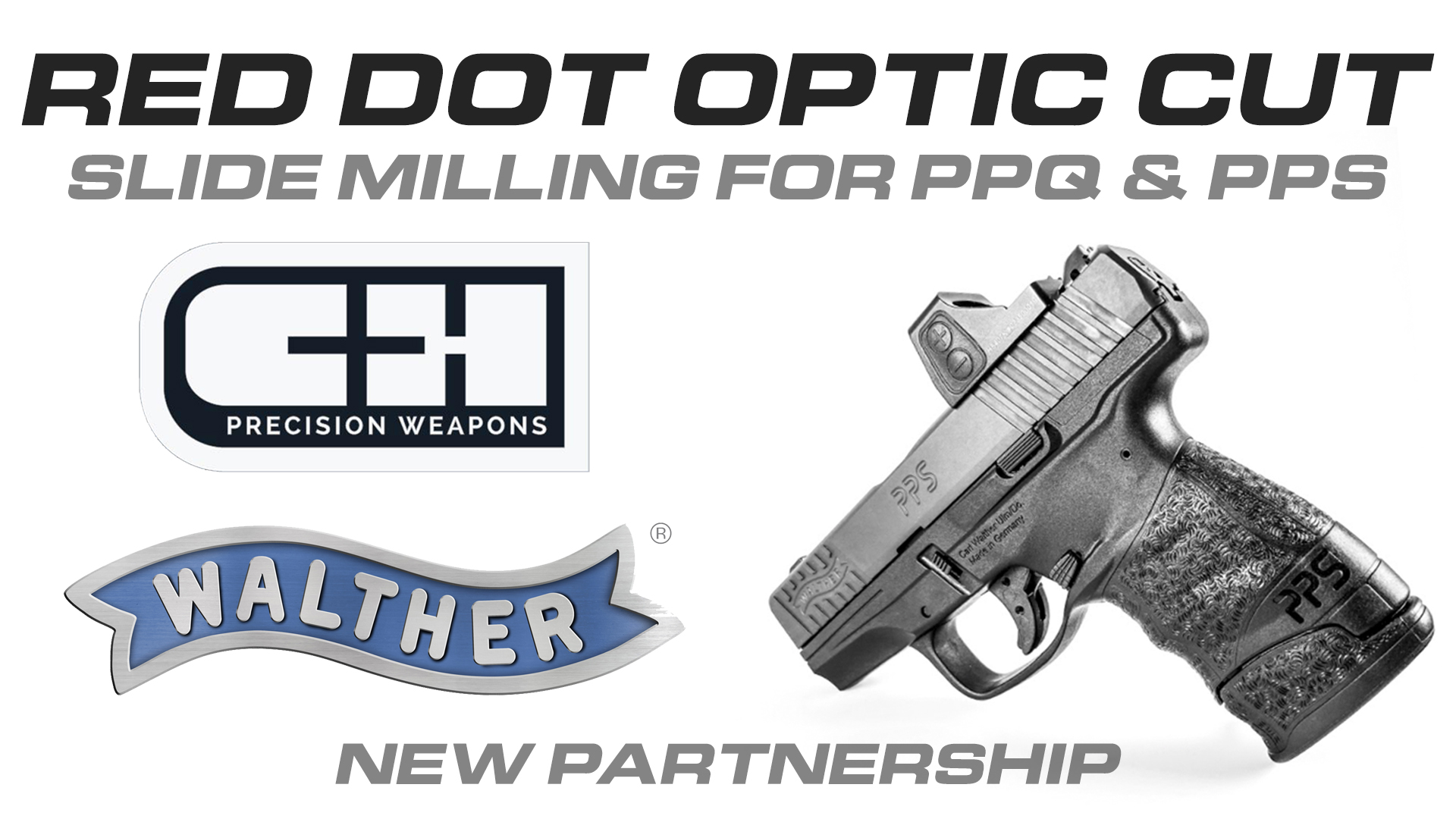 Red Dots on handguns are no longer a feature that is hiding on the fringes. It's becoming more and more common. Combined with proper training, Red Dots can dramatically improve one's ability to quickly and accurately engage a target. Walther was the first company to introduce a carry pistol package that came complete with a red dot installed from the factory. (Walther PPS M2 RMSc) Prior to that, we had been making the optic-ready Walther Q5 Match and PPQ Q4 Tac models. Most recently we introduced the Q5 Steel Frame and Q4 Steel Frame OR models both of which come optic-ready from the factory. 
Since then we've watched the sheer numbers of optic-ready pistols flooding the market. There are already a massive number of Walther PPQ and PPS models on the market that are not factory set up from the factory to accept red dot sights. Based on an overwhelming number of requests and inquiries from our extremely loyal Walther fans, we wanted to offer an option for those who would like to make the jump to a red dot sight without having to purchase a new gun or a new slide. 
For the past number of months, we've been working with an amazing company called C&H precision to bring the next generation of PPS M2 optic-ready pistols to our lineup. Through this partnership, we've realized the quality and craftsmanship that C&H puts into their work and have decided to expand that relationship even further. 
The quality of the millwork done by C&H Precision is as important to them as it is to Walther. There are a lot of machine shops that will do millwork on handguns but we chose C&H because of their commitment to quality work. Having your PPQ or PPS milled for an optic by C&H means you'll still maintain that peace of mind of having your Walther covered by our Lifetime Warranty. Since the slide is all you will need to ship to C&H you don't need to do a FFL transfer to have your slide milled.
The following Walther PPQ and PPS models can be milled for Red Dot mounting:
The PPQ Series: (Polymer Frame Models)
Walther PPQ 4" and 5" Slide versions both 9mm, .40cal and .45ACP (Including PPQ Navy SD)
PPQ Exclusions:
PPQ Sub Compact – (The design of this slide is quite different than the 4" and 5" PPQ's.)
PPQ 22 models
Steel Frame Series:
Would the Q4 Steel Frame Standard
Walther PPS M1 & M2 Series:
PPS pistols can only be direct milled for:
Here's some background on C&H Precision
C&H has been at the forefront of optic adapter plates and direct milling slides since be beginning of the Pistol Red Dot revolution.  All slides are precision machined with the latest HAAS CNC Vertical CNC milling machines to the same exact tolerances and specifications Walther Defense is known for and you've come to expect.