WALTHER P99 AS FINAL EDITION REVIEWS
Whether you love Walther or you… REALLY love Walther, you've got to admit that we've released some legendary products over the years. 
Back in 1997 when the Walther P99 was first unleashed, it was decades ahead of its time. The Double Action/Single Action Anti-Stress, Stageable trigger mechanism with the glass-like break and the minuscule reset length… Not to mention its interchangeable backstraps, ambidextrous paddle magazine release, visible "thumb indexable" cocking indicator, and no-snag de-cocker. 
Maybe if we would have made the P99 less "feature-rich" it would have been much more popular at the time of its release. But that is not how we roll. All of the innovations that went into the P99 more than likely intimidated the handgun audience at the time. Though the first iteration of the P99 had a proprietary accessory mounting rail (we figured out pretty quickly that this wasn't the best idea) those Gen 1 P99's still foster a cult-like following. Just visit any of the forums or Facebook Fan Pages and you'll find your kin-folk. Maybe it was the Bond fans that have kept the Gen 1 alive for so long, but either way, we're grateful for the loyalty.
We are extremely excited to be releasing the Walther P99 AS Final Edition and like the product description says on our website: "Walther felt it only fitting to give this iconic handgun the most fitting send-off possible, with the release of the Walther P99 AS Final Edition. This limited edition P99 AS is chambered in 9mm and features the classic OD Green frame with special "Final Edition" engraving on the slide and will come in a beautiful/durable weather-proof case and a commemorative coin."  By the way the AS in P99 AS stands for Anti-Stress although if you've all of this up to this point you probably already knew that. 
We've curated a bunch of reviews of the Walther P99 AS FE (Final Edition) for your viewing/reading/consumption. ENJOY!
> SHOP FOR P99 AS FE ON GUN BROKER <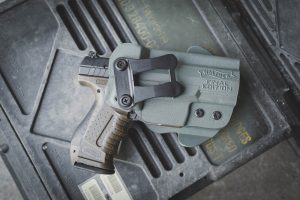 > CLICK HERE To Check Out the P99 AS Final Edition IWB/OWB Holster By: COMP-TAC <
If you've read all of this, then the chances that you have an adult attention span are REALLY high and we appreciate you! So I'll take this opportunity to let you know that I'm going to put links to some great Walther P99 AS FE articles at the bottom of this article. 
If you'd like to take a look at the Gen1 P99, then you're in luck our friend Sootch00 has a great video showing off his!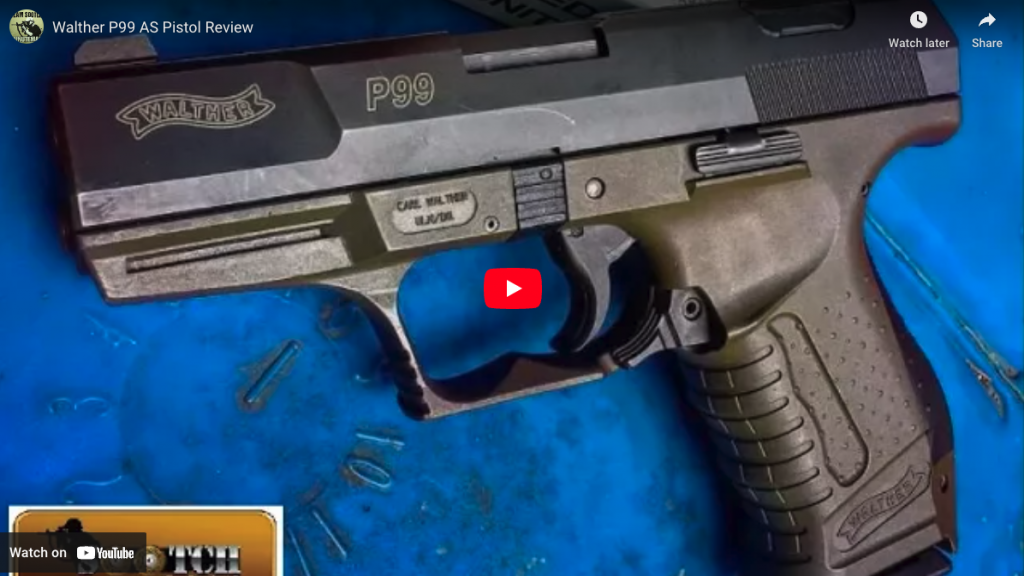 GB Guns: Walther P99 AS Final Edition
Click this link to see the full article which includes 2 videos! https://www.gbgunsdepot.com/post/walther-p99-as-final-edition
Colion Noir: Is This Iconic Handgun Coming To An End? Walther P99 AS Final Edition
Gun Guy Cody: Walther P99 FE Final Edition First Look
MDpolo Gun Channel: Walther Says Goodbye to One of the Best Guns Ever Made
hrfunk: P99 Final Edition: The End of an Era
hrfunk: P99 Final Edition: Accessories
hrfunk: P99 Final Edition: Range Report
YOU MADE IT TO THE END!  Here is your reward. Some great P99 AS FE Articles: